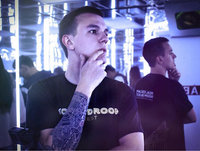 About the author
Hi there! My name is Aleksei Kniazev and I found Conundroom Escape Rooms back in 2015. Before my escape room business, I owned an internet marketing agency and my marketing skills and knowledges helped me not only to build successful escape rooms, but also found and run the axe throwing venue "Pacific Axes", the spin art studio "Art Chaos" and VR arcade all in Redmond, WA.
Who is this book for?
For those who are thinking about opening their first Escape Room
I was writing this book with people like you in mind!  I have put in absolutely everything you need to know before you decide to open your first escape rooms.  I promise you this is the most helpful guide to quest room business you can find so far.
For Escape Room Owners
Do you already have escape rooms?  Very good.  Then my approaches to creating quests, marketing and doing business will be interesting and useful for you.  I do not believe that you and I can become competitors.  Therefore, in this book I am explaining all the secrets and techniques that have helped me develop the business of quest rooms to the current scale.
For those who are want to start an interesting business
Escape rooms became my first brick and mortar business, and I have never regretted it!  This is an incredible and interesting business, which is not only interesting to manage, but also to receive income from.  You will be able to familiarize yourself with all financial indicators and budget after reading this book!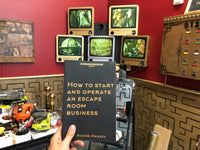 8 years of successful еscape room business in one book
At the moment Conundroom is one of the most famous escape rooms company in WA state with 10 different adventures and 3 locations around Redmond.

I included absolutely everything in that I have learned while operating Conundroom Escape Rooms. You will find answers for all of your questions and much much more right in this book.
HOW TO PROMOTE ESCAPE ROOMS?
Marketing is a very important part of an escape room business. 30% of our clients find us thanks to internet marketing. I will tell you what tools we use and how to use them!
HOW TO BUILD AN ESCAPE ROOM FROM SCRATCH?
In this book we tell you everything step by step –from finding and choosing a location to designing your own puzzles and gameplay paths. You will learn how we built each of our quests
HOW TO RUN AN ESCAPE ROOM BUSINESS?
Quest rooms are not only about making the game. It is a business that must yield a profit. In this book, you will find descriptions of all our business processes, our budget, and detailed business plan for opening an escape room!
WHAT ISSUES WILL YOU FACE AND HOW TO SOLVE THEM?
A distinctive characteristic of an escape room business is that you will always be facing difficulties and pitfalls that you could not have predicted in advance. And now you have to deal with them. In this book, we will tell you how to optimize certain processes, how to avert major problems or solve them in a most efficient way. Everything is based on our own experience!
WHAT IS A GOOD GAME DESIGN VS BAD GAME DESIGN?
And, of course, we will tell you how to create truly wonderful and amazing adventures that will be entertaining for both adults and kids! Our game design characteristics allow the players to get the maximum enjoyment from the playthrough. 
HOW TO ORDER A TURN-KEY ESCAPE ROOM?
Thinking about ordering and escape room from a turn-key quest manufacturer? Maybe buy into a franchise? You will learn about our experience buying pre-manufactured quests and puzzles, how the whole process from ordering to receiving the quest looks like, and about existing manufacturers on the market and their characteristics.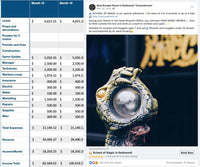 Subscribe to the newsletter with tips for your escape room business and get: Business Plan, Budget and Facebook Ads Examples for FREE!
Subscribe to the newsletter or enter the password from the last page of the book to get access to our own business plan and marketing campaign.